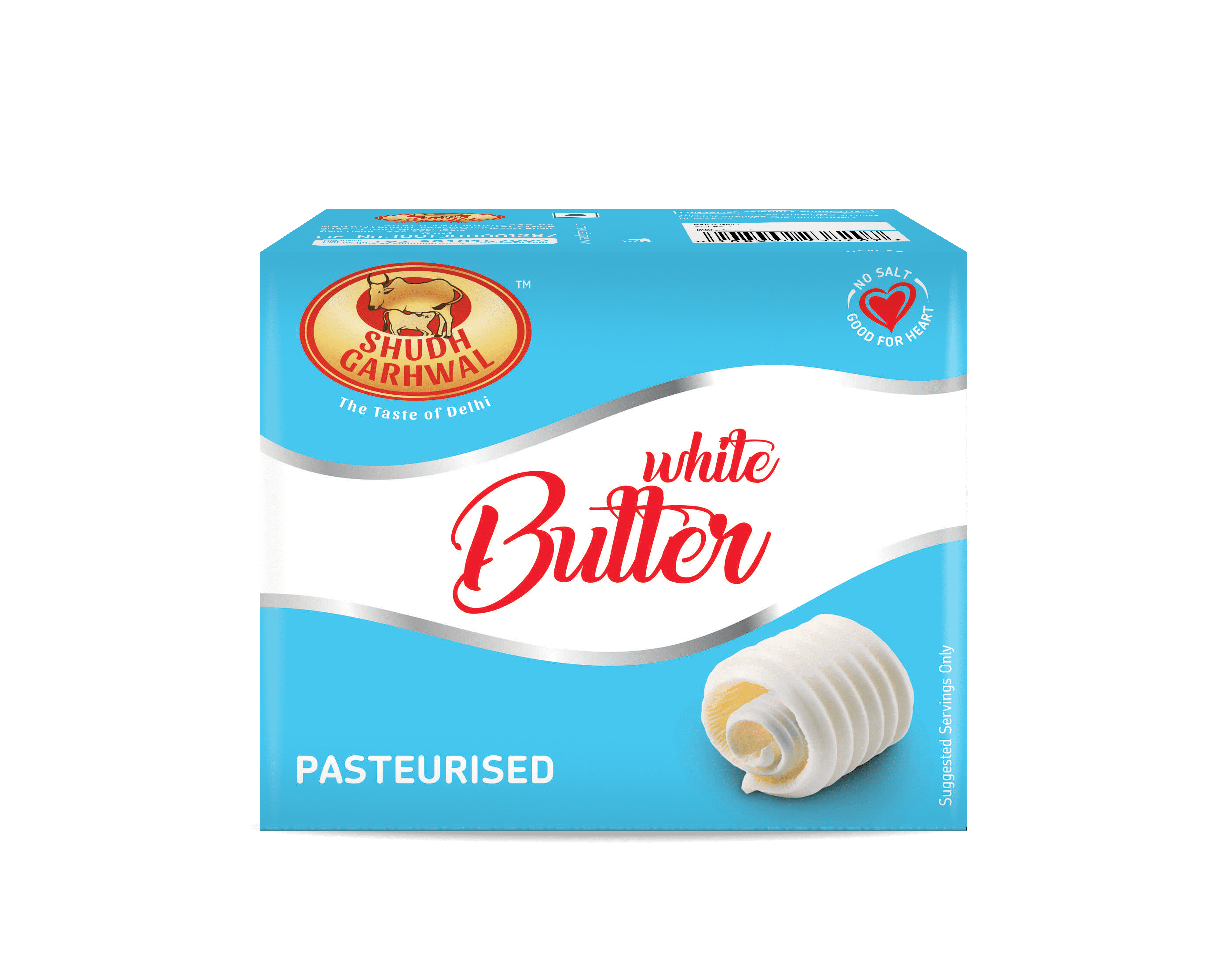 Shudh Garhwal ® White Butter
White Butter is unsalted butter which is an integral part of Indian dishes. Recall those Gobi Paratha breakfast with the topping of melting butter and sweet curd, by just thinking about it your mouth immediately gets drooling. To make it more uncontrollable, you can replace the normal butter with our shudh desi White butter.
Our White Butter is made in hygienic condition from wholesome cream derived from 100% Buffalo's milk. It contains No Preservative or Added Flavors.
Our pasteurized White Butter with a shelf life of 6 months under frozen conditions it gives richness to Indian delicacies and divine taste when served with Indian flat breads, parantha, kulcha's naan etc.
Nutritional Facts
Each 100g White Butter Contains (approx).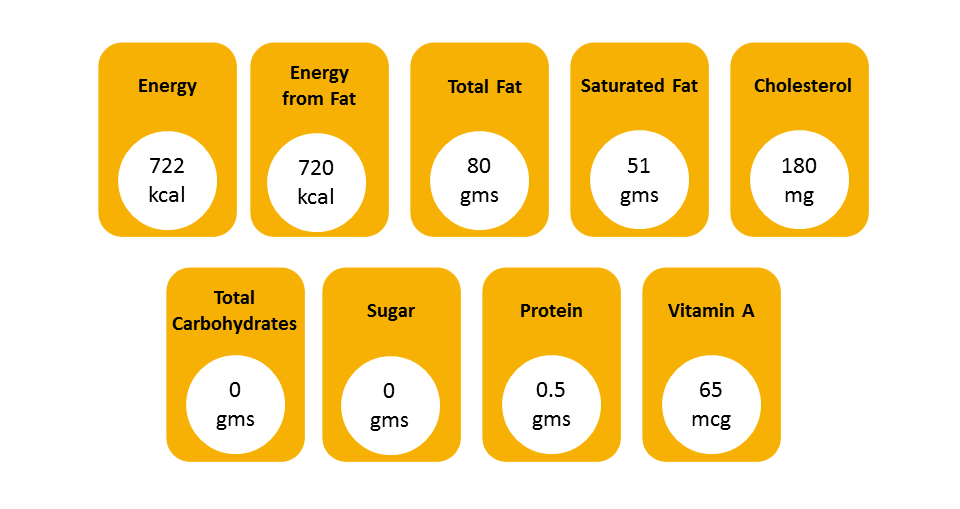 *

White Butter not a significant source of dieatry fibre, vitamin C & iron.