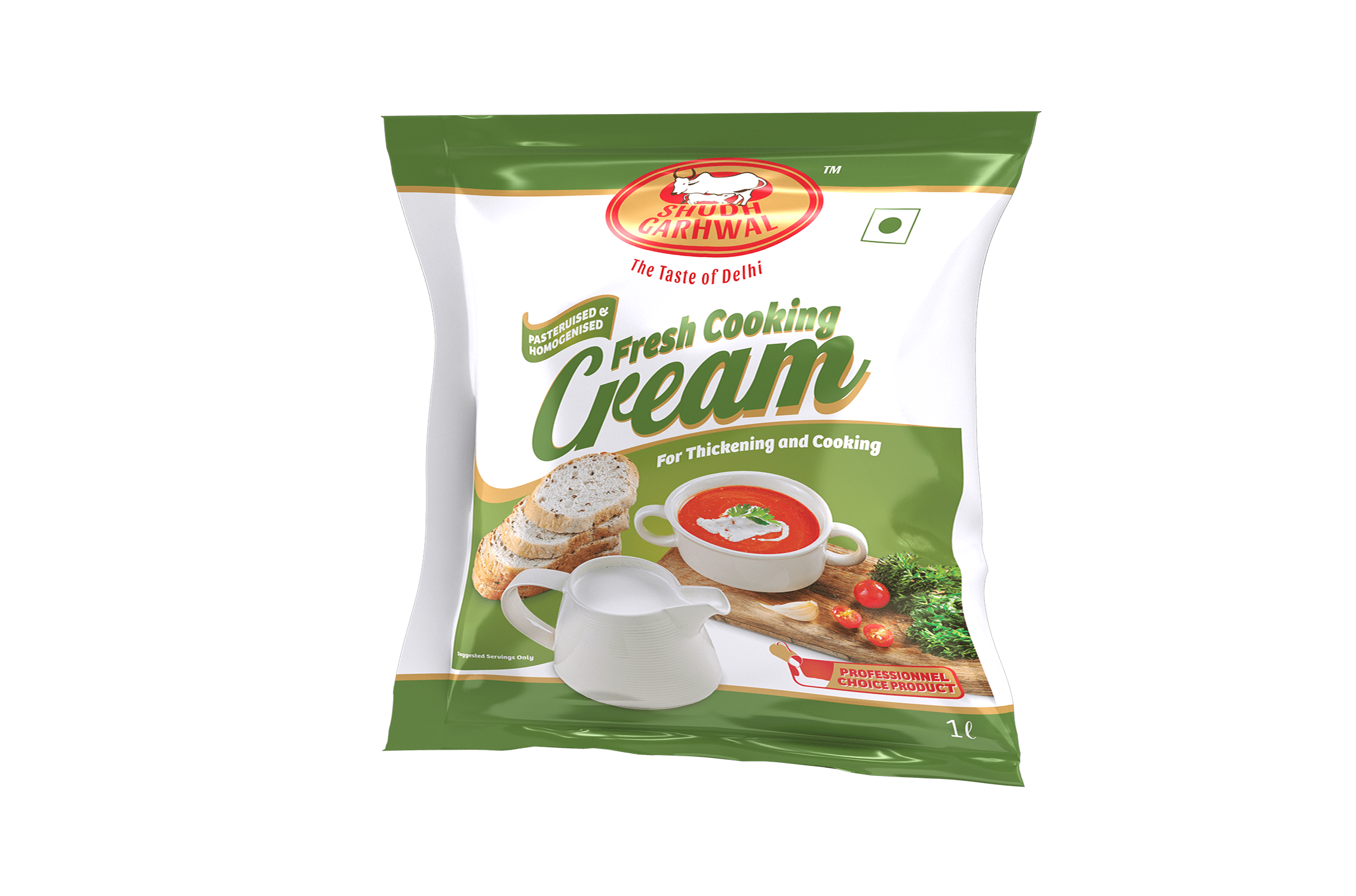 Shudh Garhwal ® Cooking Cream
Shudh Garhwal offers two types of creams. They are intended to cover all professional uses (Pastry and Kitchen) and meet all user needs. These creams are known for their consistency and natural dairy taste. First product is Cooking Cream :-
Discover the joy of cooking with Shudh Garhwal's Pasteurized & Homogenized Cooking cream. It is the real partner for every chef !
It has a creamy taste and finesse that exalts the flavors to all world cuisines. It has remarkable stability to acidic and alcoholic ingredients. Cooking cream is very resistant to temperature shocks and keeps a smooth texture whatever the time spent in the oven.
Use it for Indian cooking, gravy, sauce, soup, dip, pasta or simply as a garnish on delicacies. It makes your occasions more special by giving your food a creamy edge & adding a mouthful of happiness.
Nutritional Facts
Each 100g Cooking Cream Contains (approx).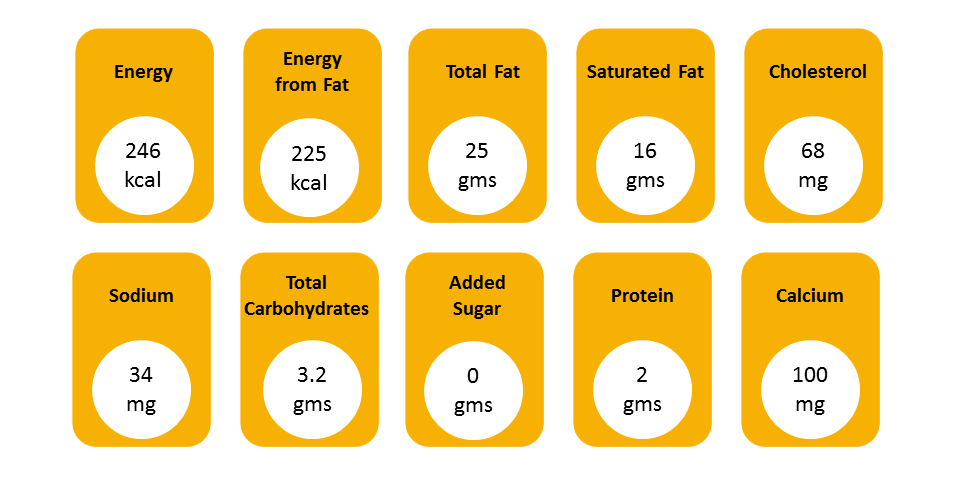 *

Cooking Cream not a significant source of dieatry fibre, vitamin C & iron.