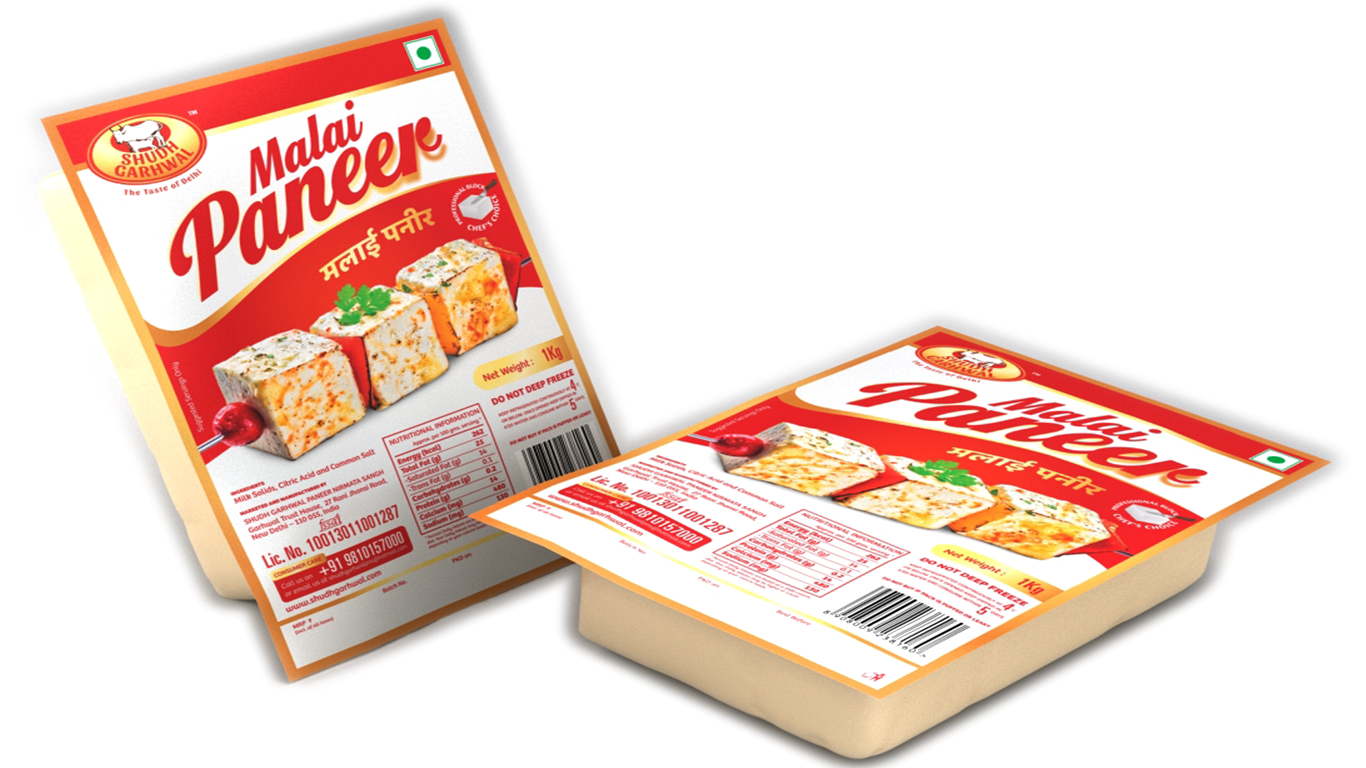 Shudh Garhwal ® Fresh Malai Paneer
Shudh Garhwal Malai Paneer is made from farm fresh milk of healthy buffalo's. These buffalo's are nurtured with special care in clean and healthy surroundings. They are milch in most hygienic conditions maintaining the cold chain temp of 5 Degree Celsius or below.
Malai Paneer is made with added cream, which makes it high on fat and low on moisture. Also, it increases the flavor and gives softness, uniform texture and smoothness to the product.
Nutritional Facts
Each 100g Paneer Contains (approx).

*

Malai Paneer not a significant source of dieatry fibre, vitamin C & iron.