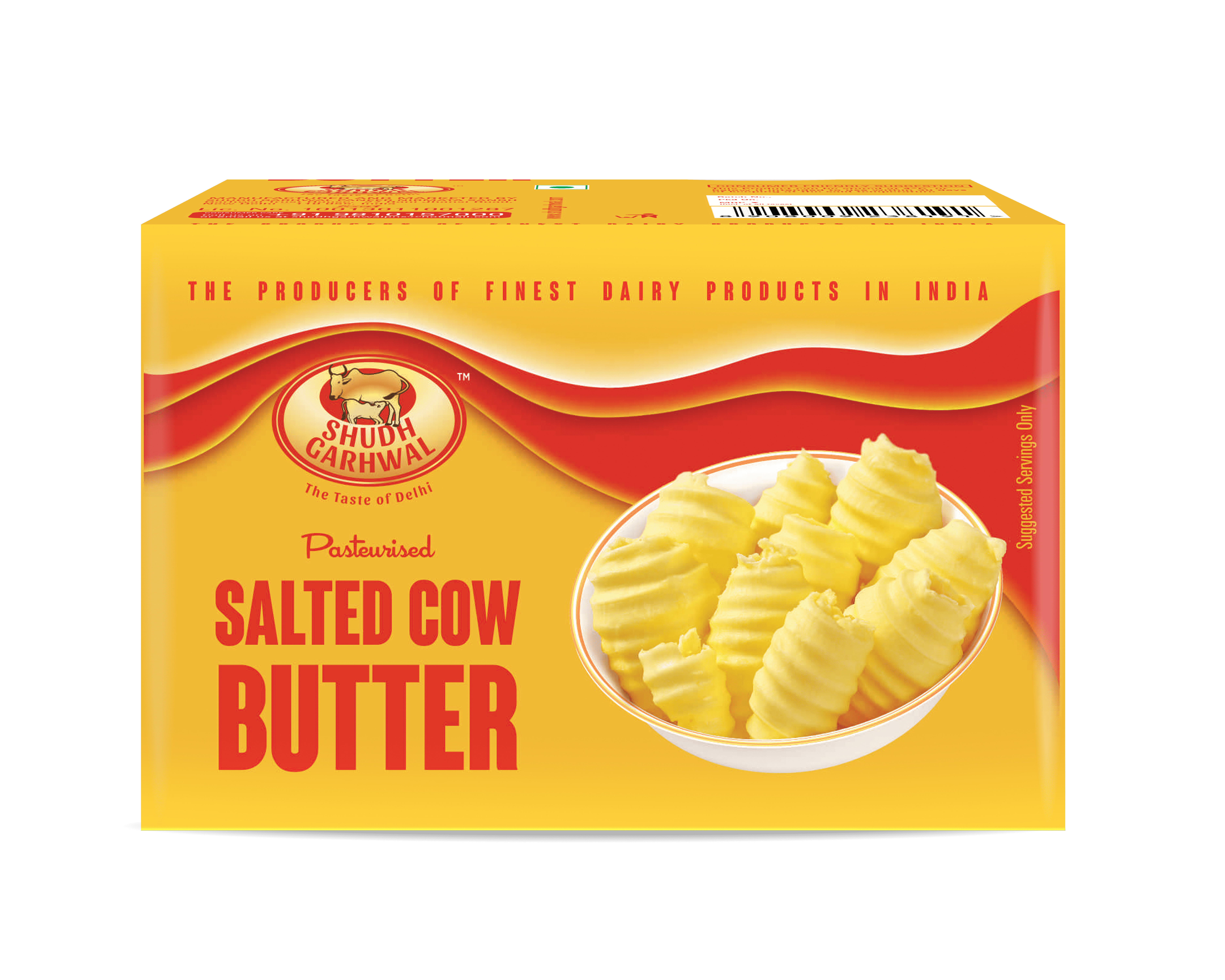 Shudh Garhwal ® Table Butter
Our pasteurized Table Butter is creamier & tastier with naturally yellow in colour because we use natural yellow cow milk cream where as other leading brands are using buffalo white cream and then adding 3% annatto colour to give it a yellow colour.
Also, our yellow butter contains less than 1.9% of common salt against the permissible limit of 3%. It has a shelf life of 6 months if kept below 4 Degree Celsius.
Nutritional Facts
Each 100g Table Butter Contains (approx).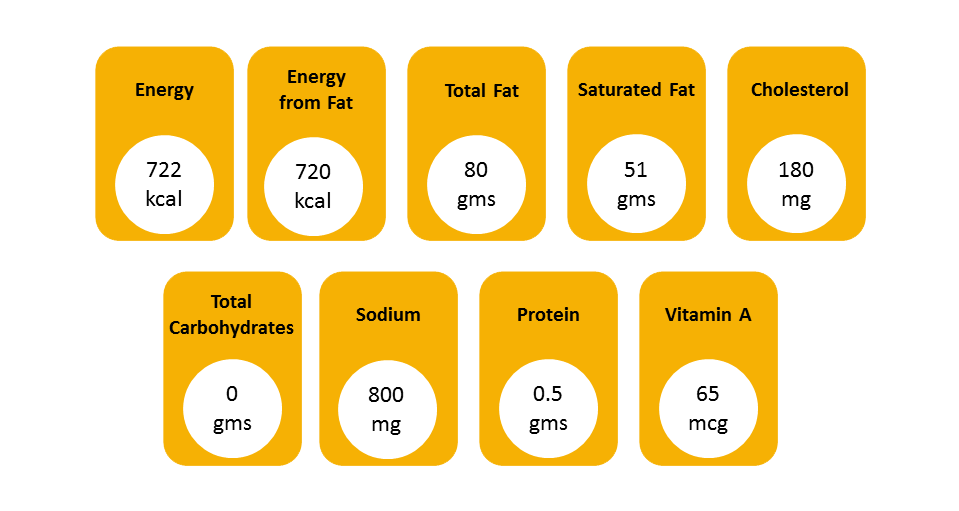 *

Table Butter not a significant source of dieatry fibre, vitamin C & iron.