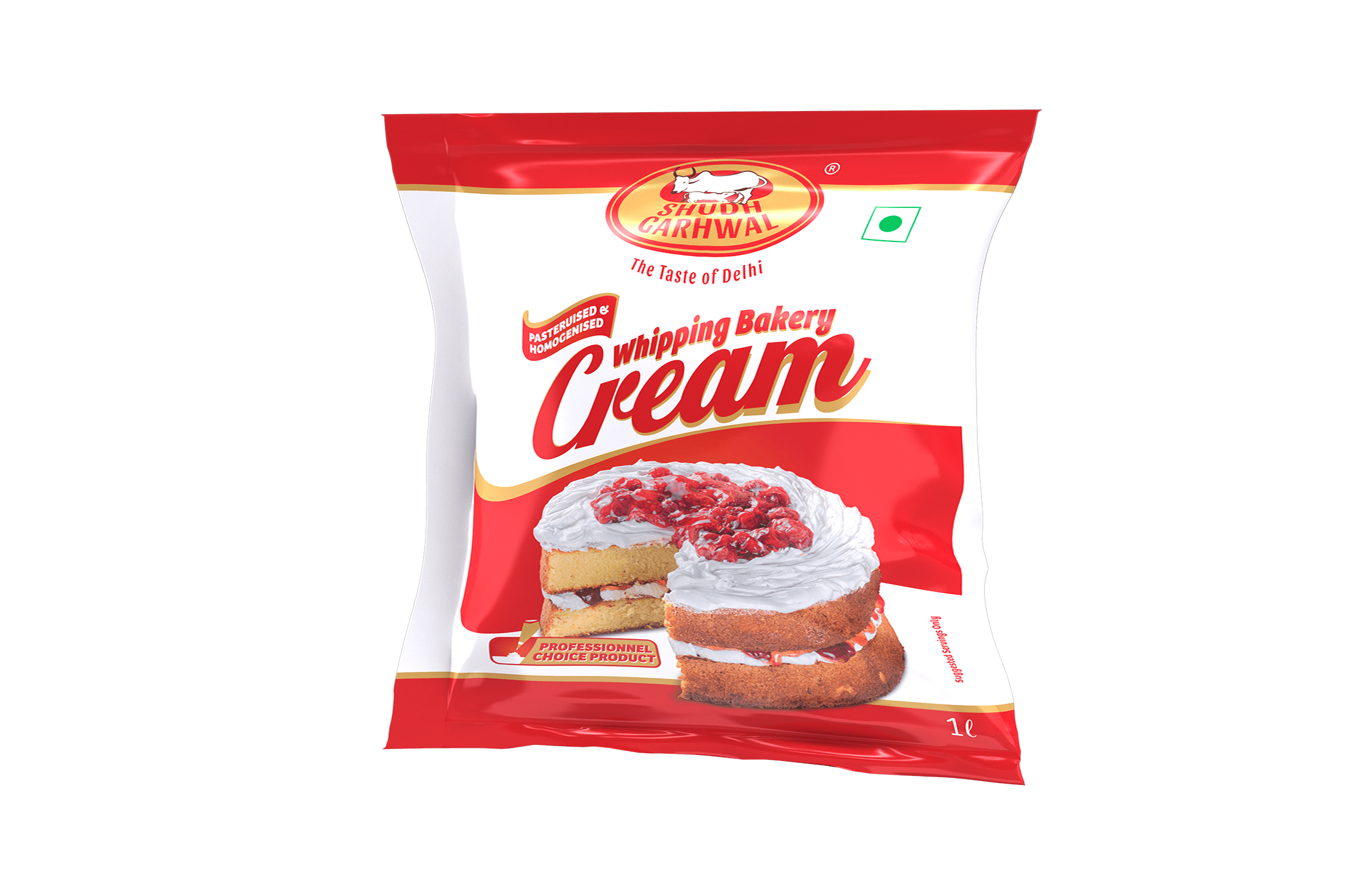 Shudh Garhwal ® Bakery Cream
Shudh Garhwal offers two types of creams. They are intended to cover all professional uses (Pastry and Kitchen) and meet all user needs. These creams are known for their consistency and natural dairy taste. Second product is Bakery Cream :-
Shudh Garhwal's Pasteurized & Homogenized Bakery Cream has a smooth and melting texture, excellent hold, without risk of sagging or water rendering for 24h at 4 Degree Celsius. It has finesse of taste and support flavors and colors.
Our Bakery Cream can be made according to fat contents desired by connoisseurs for outstanding performance as per the recipe.
Nutritional Facts
Each 100g Bakery Cream Contains (approx).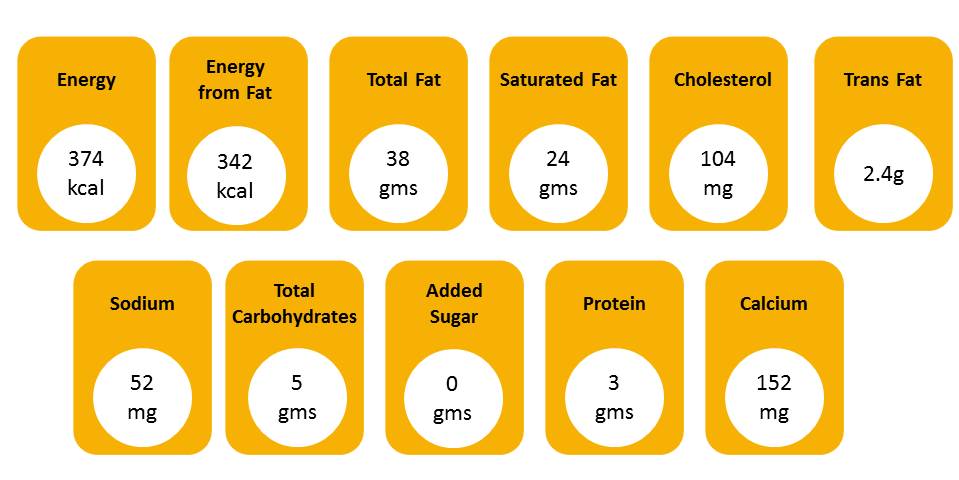 *

Bakery Cream not a significant source of dieatry fibre, vitamin C & iron.