Shudh Garhwal ® Unsalted Yellow Butter
We are the pioneer in innovating and launching Unsalted Yellow Butter from pure cow milk's cream in India. As against FSSAI norms of 76% fat content, we maintain fat content of 84% (±2) thus making it an extraordinary product.
Shudh Garhwal's Unsalted Yellow Butter can be used in cooking and baking. It is traditionally manufactured, from carefully selected and churned creams. The Butter has Natural texture and intense & aromatic flavor. It is ideal for sweet and savory shortcrust pastry, buttercream, mouselines etc.
Nutritional Facts
Each 100g Unsalted Yellow Butter Contains (approx).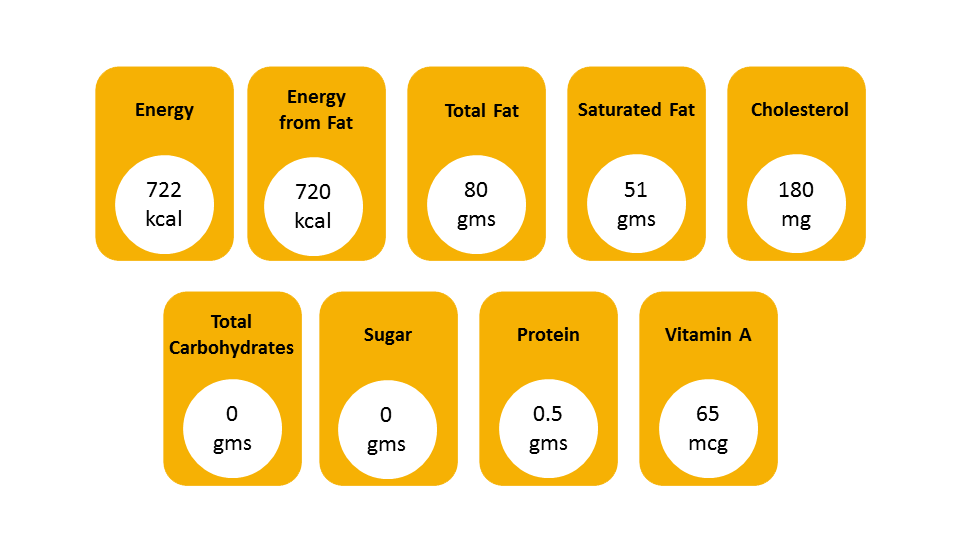 *

Unsalted Yellow Butter not a significant source of dieatry fibre, vitamin C & iron.