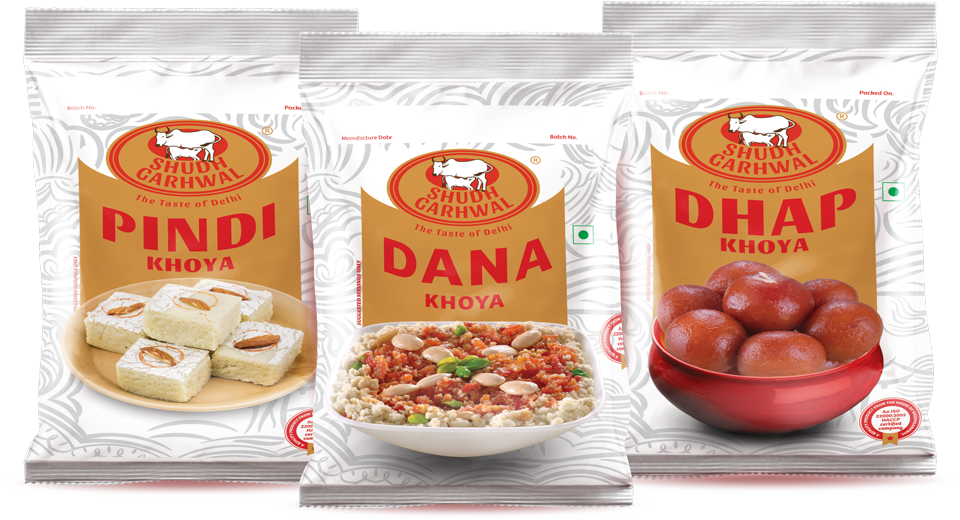 Shudh Garhwal ® Khoya
Shudh Garhwal Khoya is made from best quality of milk without adding any preservatives. It is great product for all your Indian authentic milk sweets like Burfi, Gulab Jamun, Kalakand, Gajar Halwa and many more. We make three variants of khoya:
1. Khoya Pindi -: Pindi is in round form and usually used to make Burfi which is creamy in texture, soft and excellent in taste.
2. Khoya Dhap -: Dhap is mashed or soft form of khoya usually used to make Gulab Jamun.
3. Khoya Dana -: Dana is danedar form of khoya. It enhances the taste of Gajar halwa and when garnished on the dishes give beautiful presentation to your master pieces leaving the customer's mouthful of happiness.